1. Evergreen QR Codes, online ordering, and delivery.
Even though the days of being unable to offer a dine-in service are long behind us, the world of QR codes and online ordering for pickup, delivery, and dine-in is here to stay.
2. Labor shortage fixes with technology solutions and automation.
Unfortunately, restaurants have been taxed with a labor shortage due to many reasons. Technology solutions to help with dine-in ordering, pickup and delivery orders, front of the house efficiency, and kitchen automation can make your restaurant run smoothly, even with a labor shortage.
3. Restaurants owning their ordering data for future marketing.
Many restaurants have benefited from having orders come into their system directly from their website, instead of a 3rd party. When orders are managed directly through your site, the data is 100% yours and you can use it to know what items are best-sellers, re-ordering food, email marketing, and special offers to create loyalty and community around your restaurant.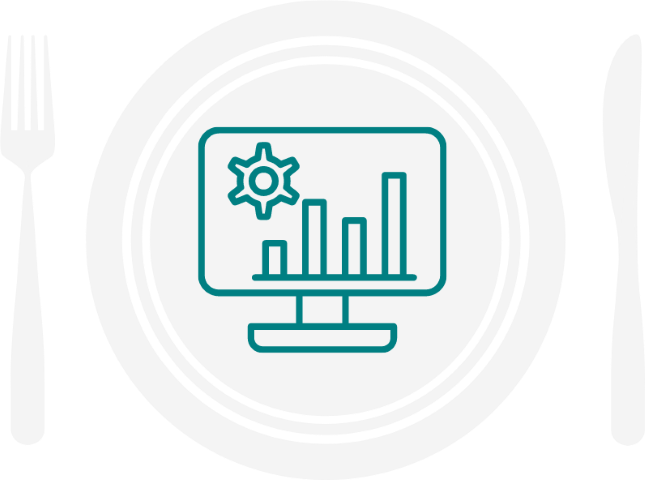 4. New revenue streams with online and in-store sales.
When customers are going directly to your website, it is easy to add an e-commerce store to generate more revenue selling items such as bottled goods, apparel, branded items, gift cards, and more. Some stores have extended their online stores to in-store goods as well.
5. Experience-driven marketing to create customer loyalty.
It goes without saying that the most important trend holds tight with your customer's experience. Restaurants are responsible for making sure their customers are still delighted with delicious food, a great customer-care experience, and safety during this time of ever-changing obstacles.
6. Taking back control of your online reputation
Managing online reviews will become more important than ever, and utilizing positive reviews from happy customers to help market your restaurant across all digital platforms will be a big trend in 2023.
If your restaurant wants to thrive in 2023 with digital marketing and online sales, Spillover offers an all-in-one, easy-to-use platform for managing your restaurant's online brand and online sales. For a free, no-obligation demo of our Engage Digital Marketing Suite, CLICK HERE.