Text Marketing
Enhance Your Marketing with Mobile Messaging
Text Marketing:
Engage Your Customers Instantly
Automated messaging for customer engagement
Seamless integration with the Spillover ENGAGE platform
Segment texts to unique customer lists
250 free outbound messages per month with the Internet Marketing Package
Collect opt-ins via webforms or online ordering
Customizable messages for various customer milestones
Click to

Learn More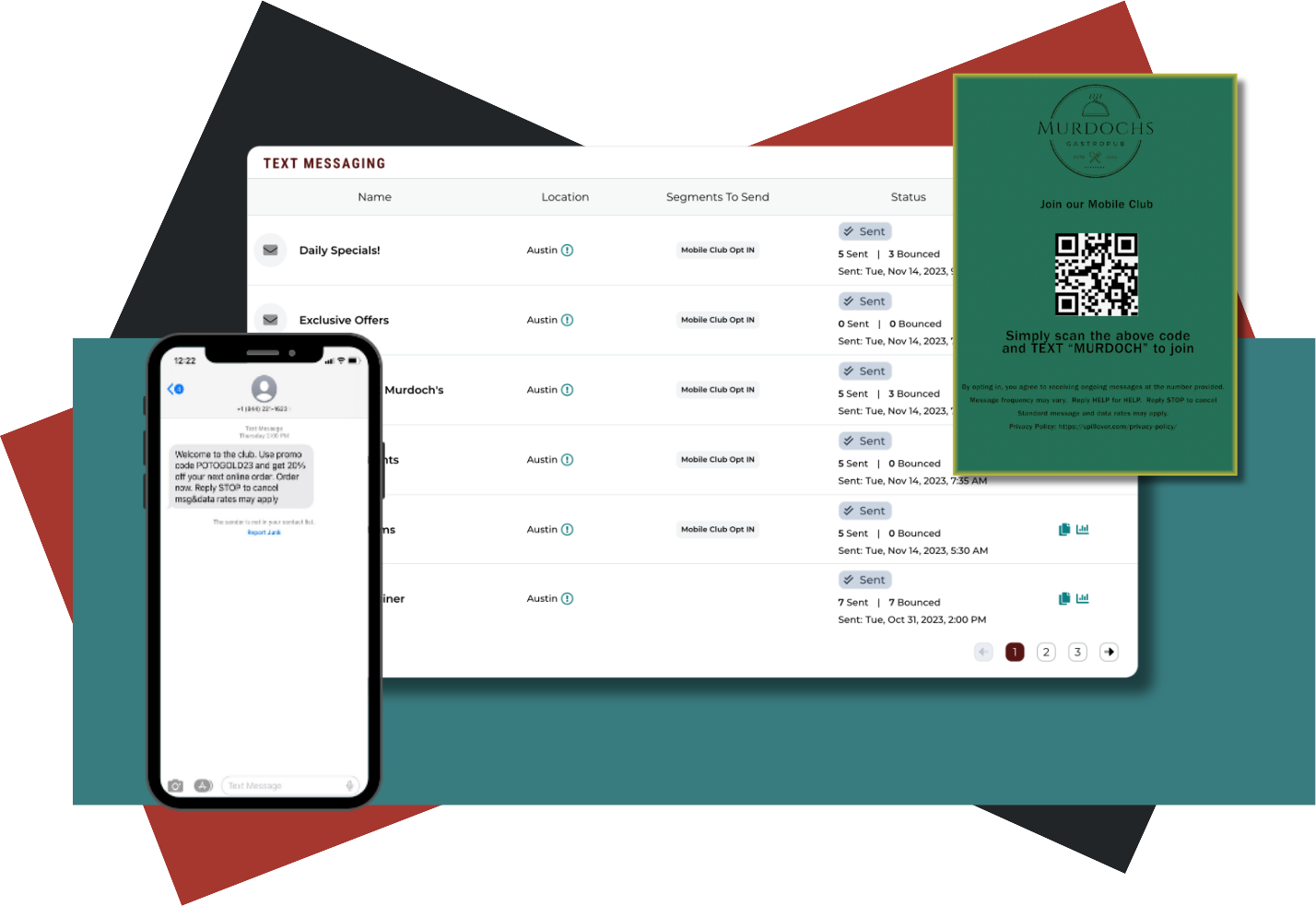 In the dynamic world of restaurant marketing, direct communication with customers is key. Text marketing offers a powerful tool to instantly connect and engage with your audience. Whether it's promoting a new dish or sharing a special offer, text messages deliver your content directly to customers' hands.
Spillover's Mobile Text Marketing solution, integrated within the ENGAGE dashboard, simplifies this process. It allows for the creation of targeted, personalized messages that resonate with your audience. Discover how our automated messaging system can enhance your marketing strategy and customer relations.
Key Features of Text Marketing
Automated Messages
Schedule messages for special occasions, promotions, or customer milestones. Create a consistent and timely communication strategy with ease.

Customizable Messaging
Tailor your messages to suit different customer segments. Personalized communication enhances customer experience and loyalty.

Easy Opt-In Collection
Grow your contact list effortlessly with webforms and online ordering systems. Engage a wider audience with your marketing campaigns.

ENGAGE Dashboard Integration
Manage all your mobile messages alongside other marketing channels within the Spillover ENGAGE platform for a unified strategy.
Check out some of our work!