Email Marketing
Grow your audience and create brand loyalty

Powered Email Marketing
Keep customers in the loop
---
Our ENGAGE Digital Marketing Suite includes a comprehensive Email Marketing Platform that allows you to create, schedule, and analyze email campaigns all in one place. Email Marketing has never been easier.
Customizable Templates
12 month and 52 week plan campaigns
Audience Segment Manager
Open and click engagement metrics
Retarget based on engagement
Share email campaign on social media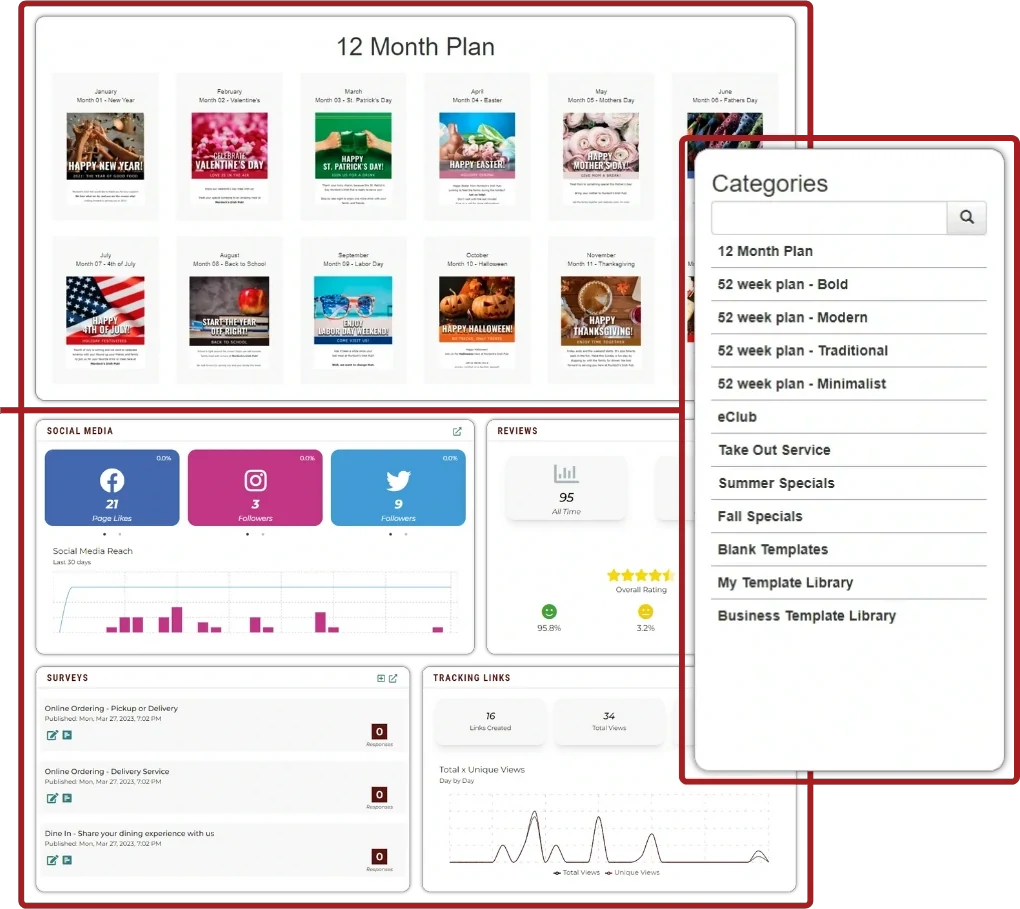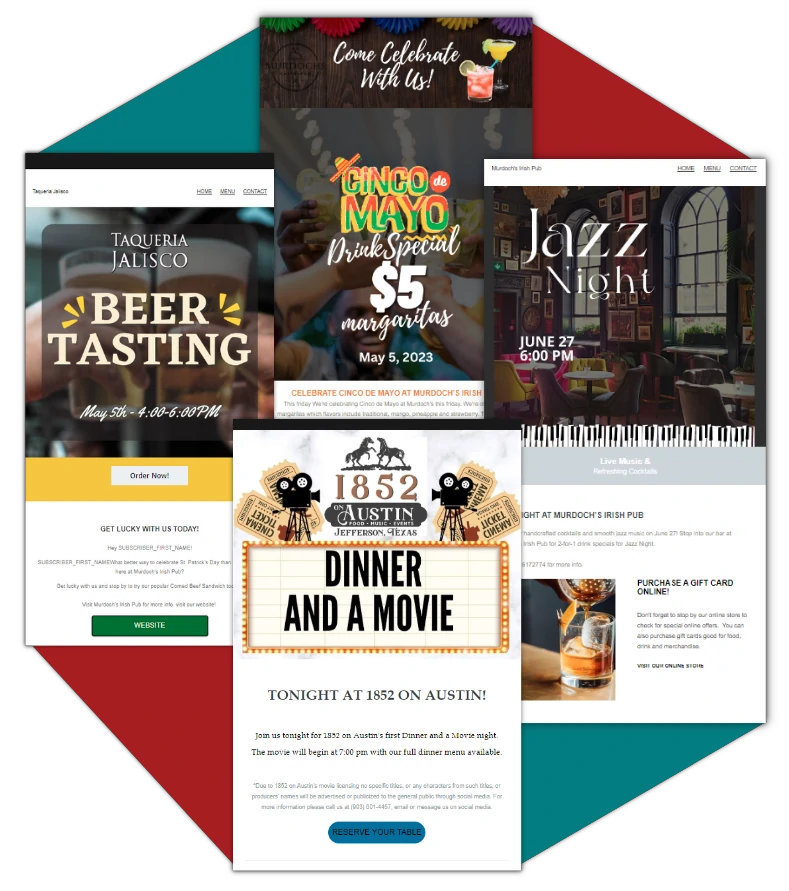 Email Templates for All Occasions and Styles
---
No need to reinvent the wheel. We know you're busy, so we've created dozens of customizable, ready-to-use email templates to cover any occasion.
Internet Marketing Has Never Been Easier
We've pre-loaded 12-Month and 52-week Email Marketing Plans, ready to customize with your branding and schedule for the year ahead.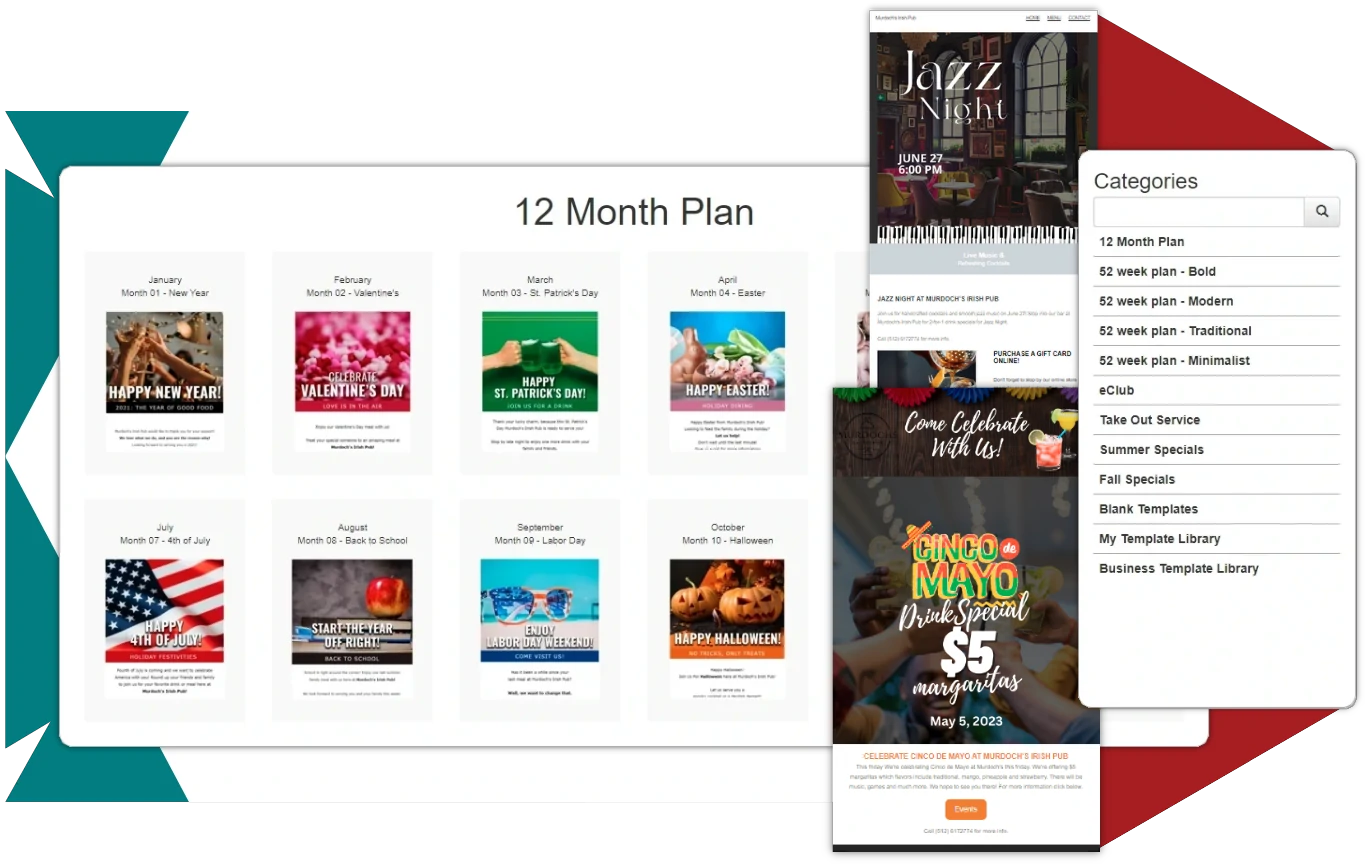 No Time to Manage Your Email Campaigns?
We've Got Your Back
Let us do the heavy lifting for you, while you focus on the food.
Set and Forget
Automation Done Right.
Dynamic Intelligent Marketing Engine (DIME)
Automated intelligent email marketing enables restaurants to stay in touch with customers based off real time purchase and behavioral data.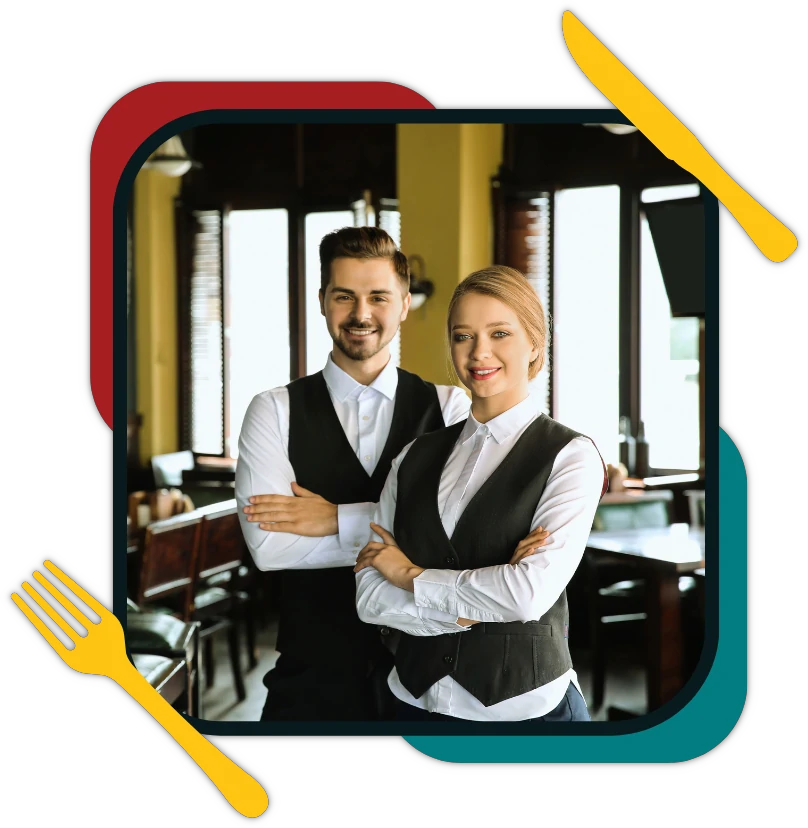 Check out some of our work!