SIMPLE | AFFORDABLE | POWERFUL
A simple electronic reservation book
The simplest restaurant diary & booking management system available today.
Book guests in
Manage stay time
Set up sittings
Send reminders
Capture your customer data
Lock tables for your VIPs
Maximize covers and so much more.
Click to

Learn More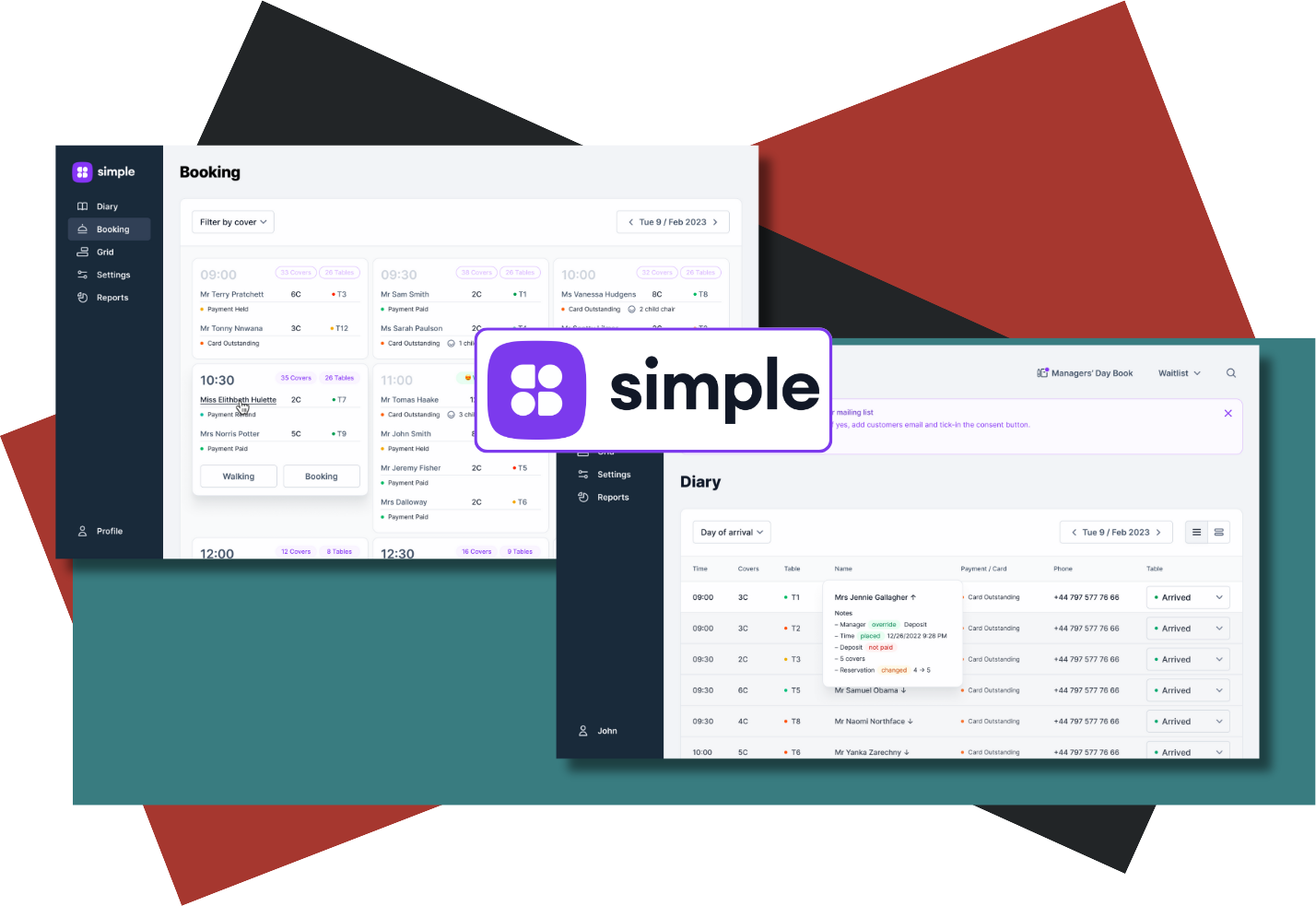 Table Reservation Features:
Table Management:

Build a map of your tables for easy tracking and allocation
Rapid seat walk-in allocation
Join Tables together when you need to
Control minimum/maximum covers on specific time slots and set minimum covers in booking areas
Maximize your revenue through smart table management rules (no twos at fours)
Prioritize and even Lock tables for VIP clients
Vary your table turn time by day/date, times and covers
Set minimum cover sizes for certain (party) rooms

Booking Options:

Take online bookings for all or part of your restaurant
Control overbooking during staff shortages
Live view for you, your chef and your manager
Offer waitlists
Take booking deposits, prepayment for specific menus, ticketed events
Auto confirm your bookings by email and send reminders
Take additional details (Vegan, kids etc)

simpleERB booking widget:

Embed the widget on your website for immediate customer action
Facebook & Instagram integration
Add to your Google Business profile
Private bookings and special event unique widgets

Marketing data & Management information:

Gather key information at time of booking for the Spillover ENGAGE system to use
Ask for and collect reviews from your customers
Integrated data to feed your marketing and business decisions
Analyze activity and forecast future covers
Track your booking sources
Linked to DIME our intelligent automated system
Linked to SENALYSIS to encourage positive reviews and publish them for others to see
TRY IT NOW AND GET YOUR FIRST MONTH FOR FREE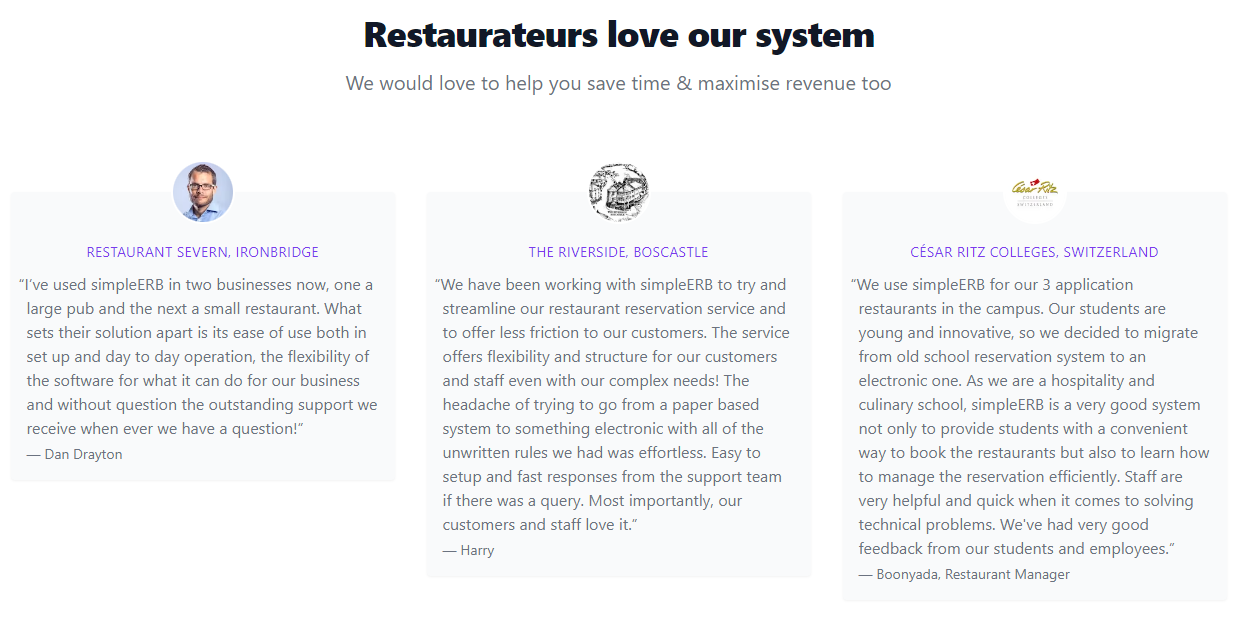 Check out some of our work!