How Important Is Email Marketing For Your Restaurant?
Do you want to engage directly with your customers and gain loyal repeats? If you answered yes, then email marketing is very important for your restaurant. As we continue to communicate with customers in the digital space, your restaurant is competing with Google Ads, Facebook, their barking dog that needs to go out, rearranging the furniture, Amazon shopping deals, Instagram and more. Getting your customer's attention is at an all-time challenge. This is where email marketing still works.
Many have said that email marketing is dead, but we are here to tell you that it's alive and kicking! With email marketing, you have a list of customers, already interested in your restaurant, that have opted into receiving communication from your restaurant through either your website, an online order, or an in restaurant sign up. When paired with value-added deals, discounts, and special events, can be a powerful highway of growing your restaurant's revenue and loyal customers.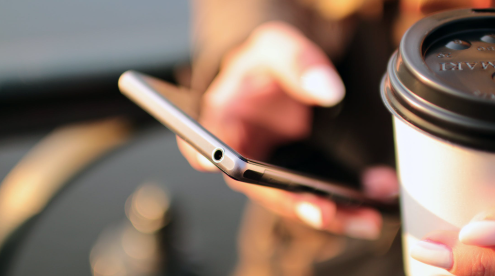 When setting up your restaurant email marketing campaign, use these quick tips:

Make it to the inbox.
It can be a struggle to make it to your customer's inbox, but if you send emails to people who want your emails and engage, Google and Outlook give your emails a higher priority landing them in your customer's inbox in lieu of the promotions tab, or even worse, in the spam folder. 20-30% open rates begin triggering an inbox delivery in Google and Outlook.
Tip: This might involve scrubbing your email lists to ensure the list is clean with customers' correct email addresses. You can also delete emails that have bounced or customers that have never engaged to increase your open rate.
Creative titles in lower case.
As mentioned above, getting your customers to open your emails is key. Get creative with your titles to engage your customers to act. An example of an easy title that adds instant value could be "Get an appetizer on us!"
Always Add Value.
We just touched on this, but this is the most important concept for email marketing nowadays. Don't fill someone's inbox with fluff information just to send an email. Add value to your restaurant customers by offering special deals, menu items, seasonal dishes, and events that perk interest and an action.
Mobile friendly.
A giant 49% of all web traffic was from mobile devices in 2019. (Statista, 2019) That means emails need to be mobile friendly. Every year, mobile email and web traffic increases making it incumbent on restaurants to present emails in a format that reads easily on mobile devices.

Email Marketing Help?
Email marketing can be a little overwhelming but is a worthwhile medium for communicating with your customers. Instead of completing with the noise, get your message directly to your customer's inbox. For more information on email marketing or for email marketing services catered to your restaurant by our industry experts, click here.