Spring Outdoor Seating Ideas

Spring is around the corner and the weather is warming up again. The wildflowers will begin to bud and bloom. As a restaurant owner, this is the perfect opportunity to make the most of your outdoor space, big or small. Here are five quick tips to help utilize and spruce up your outdoor space.
1. Add Outdoor Seating to Unlikely Spaces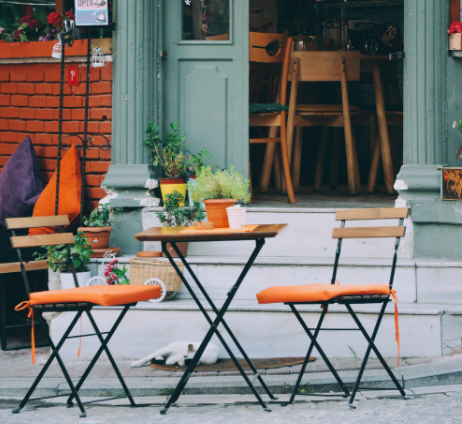 We know that not all restaurants have a quaint back patio to market outdoor seating, but if possible, add outdoor seating to the front of your restaurant, or an alley way. By adding outdoor seating to the front of your restaurant, it creates an inviting environment to catch people's eye and to draw them in.
If it's in a back patio, take full advantage of the space by putting tables in unlikely spots that could lend privacy or more shade to your customers increasing the table count and options for seating.


2. Ground the Space with Plants

Plants tie a space together. Partner with a local nursery to get some foliage and plants for your space. It can be as simple as a standing plant next to the door or a flower on the table, to an urban garden space with vines wrapped around beams.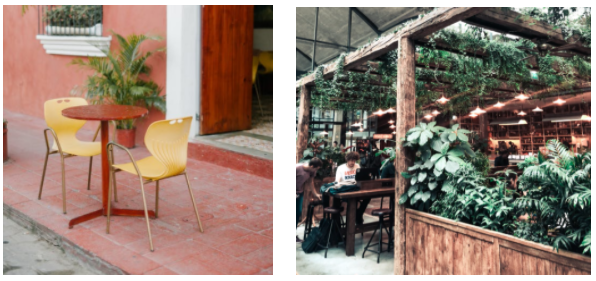 3. Lighting is Key


When creating an inviting environment, lighting is of the utmost importance and usually overlooked, especially in an outdoor setting. If you serve customers at in the evening or at night, having candles, hanging bistro lights, and other lighting can make an unforgettable customer experience making your customers want to keep returning.

4. Offer Amenities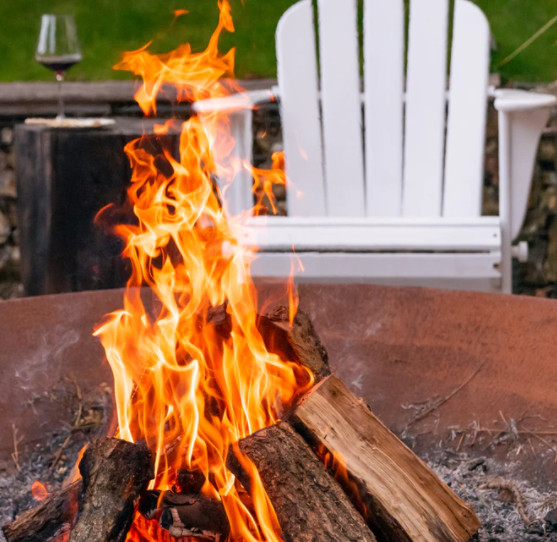 Outdoor spaces that offer amenities bring in a staggering 48% more customers than without. It doesn't take much to create a space with fun activities. Adding a firepit, cornhole, ping pong, and more can increase your food and drink sales, while creating loyal customers. Also, if you have the space to get a mural or to paint something that is social media tag worthy, it can increase your restaurant's brand awareness from customers taking pics and tagging your restaurant.

5. Fans or Misters

If your restaurant is a warm climate, consider investing in outdoor fans and misters to keep customers comfortable in the spring and summer heat.

What's Next?

When it comes down to it, your restaurant's success or failure depends on your customer's experience. Creating small gestures to enhance their experience go a long way. For more information on restaurant marketing and creating the ultimate customer experience, speak with one of our experts here.

Blog Author:

Lacey McDaniel, Spillover Digital Marketing Manager
Q: What do you look for in a restaurant before ordering or your visit?
A: Right now, I check out their food on Instagram and look to see if they have outdoor seating pics. Also, a firepit is a plus.
Q: What is your favorite meal?
A: Veggie pizza with a Mexican Coke.